Balcony Flooring Toronto
We install stylish outdoor flooring for your balcony, patio or terrace in Toronto and beyond.
Variety of Outdoor Tiles
We have a variety of wood-plastic composite deck tiles. We've learned they're the KING of outdoor flooring.
Superior Composite Deck Tiles
Our WPC balcony tiles have a protective cap barrier conferring resistance to stains, scuff marks and fading.
FEATURE WORKS
Our Portfolio
BALCONY FLOORING TORONTO
Awesome Outdoor Flooring Ideas
We have what you need for your outdoor floor regardless of whether you rent an apartment or own a condo or house. Tiles can be picked up and packed easily, anytime!
We carefully scrutinize our outdoor flooring products for durability, visual appeal and minimal need for maintenance. Speaking of which, our deck tile floors are easily cleaned with a house vacuum and good 'ol spray mop at least once annually.
INTERESTING TORONTO CONDO FACTS
0
Toronto Households in Low- and High-Rises
0
Toronto Households in Houses (2019)
0
%
Percent Of Housing Completions Are Low- Or High-Rise Condos
0
%
Percent Reduction In Apartment Size Over 15 Years
STYLISH OUTDOOR FLOORING
Outdoor Floors Toronto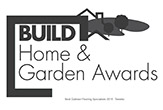 High Quality Deck Tiles
At Great Prices!
We're dirt cheap, err… well, not really dirt cheap but affordable cheap! Bottom line? We charge less than our competitors.
We have the advantage of minimal overhead expenses. We pass the savings on to our customers. No fooling around.
Pricing for supply and custom installation of our WPC deck tiles varies for many factors like size, shape, obstacles etc. Contact us to get a quote. We reply fast. 🙂
WHAT THEY SAY
Customers Reviews
BALCONY FLOORING TIPS, IDEAS & INFORMATION
Blog Posts
ofc_admin
Not all composite decking tiles are the same. The right blend of wood to plastic is essential in preventing water absorption. The deck tile "cap" is a protective layer and should be glossy, not matte finished. A glossy cap prevents tile warping, scuff marks, stains and fading from...
ofc_admin
It was clearly apparent after my first balcony floor installation (my own condo in 2008), the new floor completely transformed the feeling of the place.  The interlocking 12-by-12-inch rubber deck tiles had made the concrete pad disappear.  It became an extension of my usable space.   Cool stuff!   It...
ofc_admin
Outdoor flooring DIY is not always simple.  First, the deck tiles will likely need cutting to fit to the condo balcony's length and width.  Second, there is usually some sort of obstruction on the outdoor floor that also requires cutting tiles.  Third, to minimize cuts and avoid making smaller...