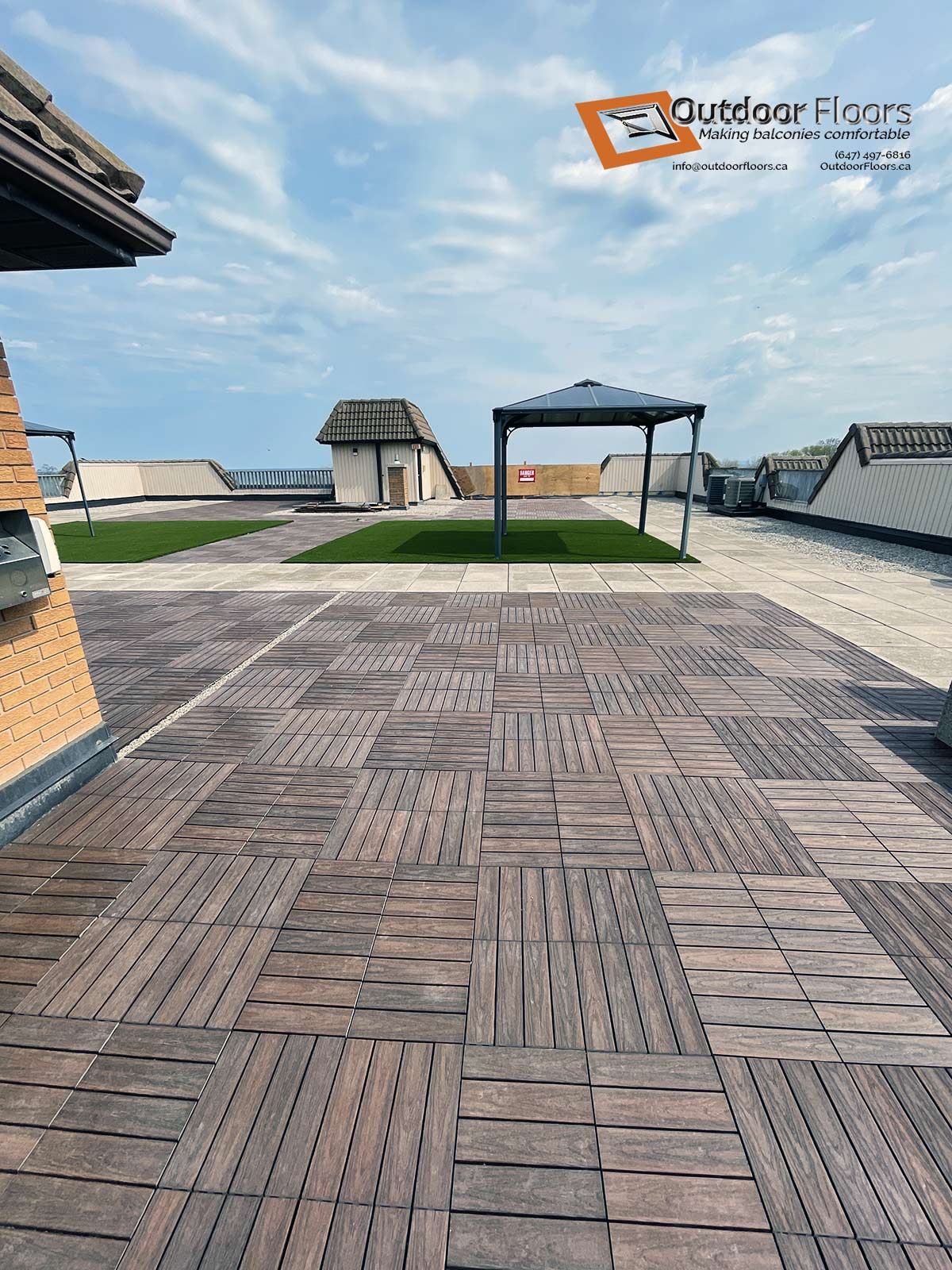 WHO WE ARE?
A Little About Us
Outdoor Floors Toronto (OFT) is a balcony flooring installation business in Toronto operated by two individuals:  Darryl Gebien M.D. (founder & owner) and Enes U. B.Sc. (Sales Manager and Lead Installer).
We live in condos too and so understand the unique challenges facing us regarding condo regulations and more.  Young Enes lives with his wife in Toronto and is very patient answering all Darryl's requests including bringing delicious home-made food when they all go camping together north of Port Severn, ON.  😉
Established in 2014 as a sole proprietorship owned by Darryl, it later became incorporated in 2021.  Enes has been taking on more responsibility as Darryl is getting ready to return to medical practice in 2022.
We are in good standing with both WSIB and our commercial liability carrier (business insurance).  We would be happy to provide you with supporting documentation if your condo board needs it (such as a WSIB Clearance Certificate, insurance policy summary and more).
Our core values are honour, integrity and professionalism.  This means being honest, up-front and to treat others with kindness, respect and dignity.  We deeply care about our families and friends, and this directly extends to our customer relations.  We sleep well at night knowing our values are practiced in our everyday lives.  It's also why our business reputation has grown steadily over the years.  Our legitimate 5-star Google ratings speak to this.
Open communication is also consistent with our professional work ethic at Outdoor Floors Toronto.  We are patient people and enjoy answering questions or addressing customer concerns about their balcony flooring needs.  Please feel free to contact us anytime.  We're quick to answer too by the way!
Finally, we're very proud of all past projects.  Much time is taken to ensure the the highest quality of balcony floor installations with our amazing deck tiles.  Same goes for the quality of our photographs — to ensure colours are true to life.
Thanks for reading!
Darryl and Enes
Outdoor Floors Toronto Inc. 2021