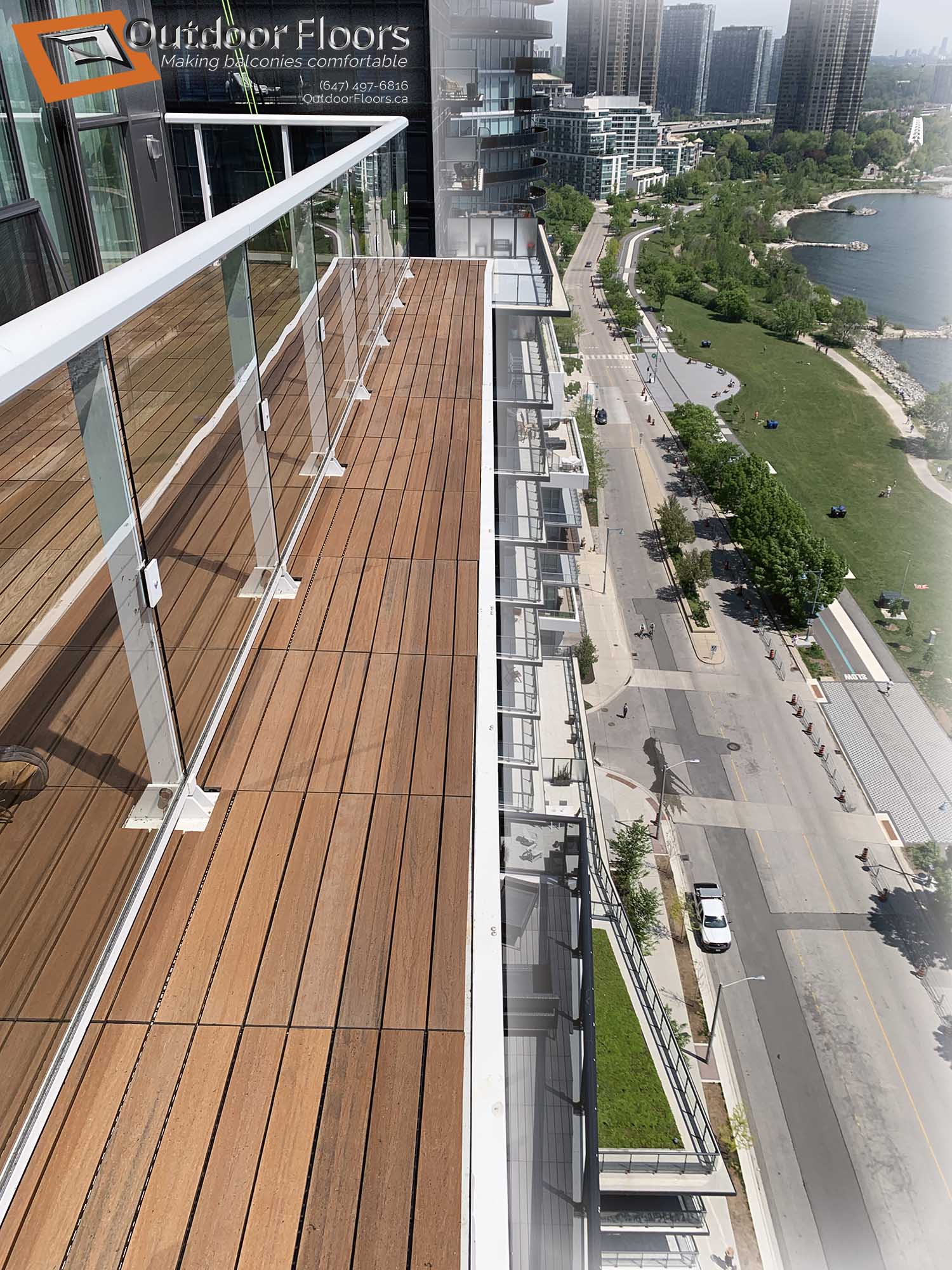 WHO WE ARE?
A Little About Us
Welcome to Outdoor Floors Toronto! We are a Toronto-based, family-operated business specializing in providing high-quality balcony flooring solutions for urban residents. Our mission is to transform your balcony into a beautiful and functional outdoor living space that you can enjoy year-round.
Outdoor Floors is owned and operated by Enes U. and Beyza K., who have a passion for designing and creating unique outdoor spaces. Together, they bring years of experience and expertise to the company, ensuring that each project is handled with the utmost care and attention to detail. At Outdoor Floors, we understand that your balcony is an extension of your home, and we're passionate about helping you create a space that reflects your style and meets your needs. We offer a variety of balcony flooring options, including wood-plastic composite tiles, natural wood tiles, and porcelain tiles. Our products are eco-friendly, durable, and require minimal maintenance, making them the perfect choice for busy city dwellers. We are in good standing with both WSIB and our commercial liability carrier (business insurance).  We would be happy to provide you with supporting documentation if your condo board needs it (such as a WSIB Clearance Certificate, insurance policy summary and more).
Our core values are honour, integrity and professionalism.  This means being honest, up-front and treating others with kindness, respect and dignity.  We deeply care about our families and friends, and this directly extends to our customer relations.  We sleep well at night, knowing our values are practiced in our everyday lives.  It's also why our business reputation has grown steadily over the years.  Our legitimate 5-star Google ratings speak to this.
Open communication is also consistent with our professional work ethic at Outdoor Floors Toronto.  We are patient people and enjoy answering questions or addressing customer concerns about their balcony flooring needs.  Please feel free to contact us anytime.  We're quick to answer, too, by the way!
We pride ourselves on our exceptional customer service and attention to detail. From the initial consultation to the final installation, we work closely with our clients to ensure that their vision becomes a reality. Our team of experts has the knowledge and experience to handle any project, big or small, and we're committed to providing the highest quality products and services.
At Outdoor Floors, we believe in sustainability and giving back to our community. We use eco-friendly materials and support local businesses whenever possible. We're also proud to support a number of charities and organizations that are working to make a positive impact on the world.
Thank you for considering Outdoor Floors for your balcony flooring needs. We look forward to working with you and helping you transform your balcony into the outdoor living space of your dreams.
Finally, we're very proud of all past projects.  Much time is taken to ensure the highest quality of balcony floor installations with our amazing deck tiles.  The same goes for the quality of our photographs — to ensure colours are true to life.
Thanks for reading!
Enes & Beyza
Outdoor Floors Toronto 2023